ANTLabs
OFFICIAL ANTLABS DISTRIBUTOR: Peacey Systems has been distributing ANTlabs gateways since 2007 providing an excellent product and installation assistance to our vendor partners. Peacey Systems is a true wholesale provider and does not compete with our partner integrators.
ANTlabs lets you Log in with FaceBook, control your network usage via bandwidth and volume thresholds, generate login portals, customize further by using our powerful APIs, integrate with billing systems and property management systems, and provide an all-in-one, one-stop solution for provisioning Internet services.
Start small with this full-featured gateway, and pick only the features you need for your network.
An all-in-one Service Management Platform, the ANTlabs IG 4100 is ideal for smaller (100-150 room) properties such as boutique hotels, hostels, healthcare facilities and many more.
Run your network the way you want it. With the IG 4100's enterprise-grade features, choose the modules you need and get them when you need them.
IG 4100 comes with High Availability module. From there, you can customize your gateway's features further by picking the add-on modules you need.
Available Modules
Advanced QoS
Payment
Volume Control
Multi-WAN
Account Printer Support (High Capacity Support: 10)
Lawful Intercept – Syslog + Local
RADIUS & WISPr
Management Port
Social Media Login: Facebook, Twitter, Google+
ANTLabs IG4200
A better all-in-one Service Management Platform to monetize existing Internet services, maximize limited bandwidth, and improve user experience.
Designed for the hospitality sector, the ANTlabs IG 4200 meets the High Speed Internet Access (HSIA) needs of guest networks such as hotels, waiting rooms, business centers and F&B, while allowing hoteliers to roll out free HSIA WiFi that pays for itself.
Built on the success of its predecessor, the Inngate, IG 4200 has an even better and advanced bandwidth management, more authentication methods (i.e. login via Facebook, Google+, and Twitter) and analytics. The IG 4200's integration with social media also opens up opportunities for hoteliers to build followings and tap the power of digital word-of-mouth.
Tight integration with many Property Management Systems allows the IG 4200 to automatically identify guests and provision wireless access. This reduces labor costs while improving guests' wireless experience.
Combined with Advanced QoS, hoteliers can offer different tiers of service to different types of guests – such as unlimited bandwidth for VIPs. This generates revenue through paid WiFi plans, helping to turn a hotel's HSIA from cost center to revenue center.
PMS-Driven High Speed Internet
Guests can enjoy improved interaction with hotels by being able to:
Authenticate against selected PMS information for wireless network access
Bill directly to their guest folio
Check text messages sent by the hotel to their folio
View their entire hotel bill
Perform express checkouts
Guest-Aware Bandwidth Optimization
Guaranteed bandwidth
Premium bandwidth for charged users, including WAN application prioritization
Complimentary bandwidth tier for free access users
Shared bandwidth rate limit across multiple devices
Social Media Integration
Authentication: Easy logins for users – no more randomly generated access codes
Analytics: Know your customers – and which areas they are frequently in
Promotion: Help tenants build social media followings and deliver offers to their customers – tailored to user profiles
Dashboards
Multi-WAN Capability
The IG 4 lets you aggregate up to 2 separate ISP circuits for improved Internet speeds, providing link redundancy through automated failover. It reduces support issues caused by low end load balancers by using source-IP connection persistency.It also works seamlessly with the IG 4 Lawful Intercept modules and High Availability modules.
Management Port
The Ig 4 can communicate with an internal network without first going through the Internet. This provides a dedicated link, separate from the WAN and LAN.This Management Port is useful for connecting to corporate servers such as property management servers, web servers, and DNS servers.
Full HA (High Availability)
The full HA module allows automated failover, configuration synchronization and user session synchronization.So, in the event of a failover from faulty master nodes to backup nodes, users will not need to login again.
Multi-portal Web Login Wizard
Through a flexible step-by-step wizard, customize, preview and generate the entire look and feel of your login portal.Add pre-login advertisements, terms and conditions agreements, header/footer/copyright sections, logo/background/location specific images, and more.
Multi-level Auditable Administration Support
Assign access to different functions based on staff responsibilities: front-desk, helpdesk, and so on. Actions performed are logged in audit trails.
Easy Account Provisioning
The IG 4 works seamlessly with a user account printer, enabling one-touchgenerating and printing of login account credentials.With auto-account generation and backend management, and programmable buttons for different types of accounts, give your guests instant Internet access as part of their check-in package.

Volume Prepaid and Access Code Authentication
Apart from traditional service plans and access methods, the IG 4 also allows you to create volume prepaid plans based on amount of data used.In addition, the access code authentication method allows you to provision for login accounts that do not require passwords.
Anti-DoS/Spam Protection and Alerts
The open nature of visitor based networks makes malicious attacks a clear and present danger. Protect your service with the IG 4's anti-DoS features like:
Web Session Rate Limits
ARP Storm Protection
IP Conflict Protection
SYN and DNS Flood Protection
In addition, IG 4's advanced SMTP management functions provide anti-spam support with:
sender domain verification
SMTP connection limits
send-rate controls
size or recipient thresholds
And because IG 4 natively supports SNMP traps, administrators can be alertedof DoS attempts and service disruptions immediately.
Searchable Session Logs
The IG 4 keeps comprehensive logs of tracked devices, sessions, and users, searchable for troubleshooting and investigation purposes.
Gigabit Ports
Gigabit ports are default on all IG 4 models so you maximize available bandwidth on the network infrastructure.
Ease of Maintenance
System maintenance has never been easier with the IG 4. Schedule the system to auto-delete, compress and email existing system reports as part of regular system maintenance, and purge expired user accounts while emailing the details for record keeping.
North American Support:  
Giving Your Guests Quality Internet Access Has Never Been Easier.
Today's media-rich Internet is putting ever-increasing demand on broadband networks. Users are carrying more and more bandwidth-hogging devices, and expecting a lot from their WiFi service. Even if that service is complimentary.
Free access is not good enough – in any event, a congested WiFi network is not attractive. Can you offer both free and paid Internet services, tailored for all kinds of users, with full assurance that the paying ones get their money's worth in quality of service?
And are you even getting the most out of your current broadband connection?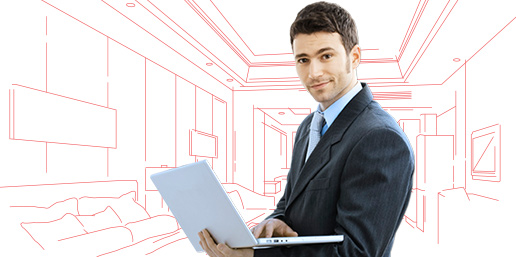 ---
---
With the ANTlabs InnGate, a Service Management Platform for the hospitality industry, you can:
---

Monetize existing complimentary
Internet services.

Maximize limited bandwidth, improving
the Internet experience.
---
Create your own free and paid tiers from the InnGate's built-in Internet service plans, and integrate your own custom systems through its API if needed.
Then offer guests immediate connectivity using a one-touch account slip printer that interfaces with common Property Management Systems for billing.
Control network usage through the InnGate's bandwidth management features: volume prepaid, session rate limits, and more. Ensure business traffic is prioritized while P2P and streaming is throttled.
Intelligent, dynamic traffic management and flexible time/volume accounting – all in one box.
Built specially for large venue networking needs, the ANTlabs SG 4 gateway is a cost-effective, all-in-one solution for venue owners to manage and monetize their public access networks effectively.
MICE centers and shopping malls have tremendous potential to turn their public WiFi networks from cost centers into revenue centers, while educational institutions can guarantee consistent high bandwidth across campus to enable true 'connected learning'.
However, for these to become a reality, certain challenges need to be overcome:
---

Provisioning
Identify users, give them access to the network, and bill them for what they use.

Authentication
Offer login methods to suit different types of users, with different capabilities for identifying themselves.

Authorization
Offer service levels to satisfy different types of users. This will also affect their willingness to pay.

Accounting
Vary service offerings to cater to different usage needs and patterns.
The SG4 addresses these in a single box, providing differentiated access through bandwidth control, as well as integration with social media for easy authentication and customer insights.
With the SG 4, public WiFi networks can be optimized, and even monetized by tailoring the service experience (and pricing) to fit the varied demands of different groups of customers.
Single-box Capabilities
Supports up to 20,000 subscribers
10GE support
Max throughput up to 974 Mbps
Advanced QoS/Traffic Management
Guaranteed bandwidth
Premium bandwidth for charged users, including WAN application prioritization
Complimentary bandwidth tier for free access users
Shared bandwidth across multiple devices
Social Media Integration
Authentication: Easy logins for users – no more randomly generated access codes
Analytics: Know your customers – and which areas they are frequently in
Promotion: Help tenants build social media followings and deliver offers to their customers – tailored to user profiles
Service Selection Gateway (SSG 4)
The ideal carrier-class solution for deploying large-scale broadband networks.
Deploy broadband networks with hundreds of thousands of subscribers, such as city-wide WiFi, multi-tenant units (MTU), and infrastructure wholesale networks.
The ANTlabs Service Selection Gateway (SSG) is designed to support connectivity needs of up to 10,000 active users and 2,000 unique locations concurrently. The latest SSG builds on its predecessor's unparalleled success, that has enabled ANTlabs to become ASEAN's market leader in enabling wireless broadband hotspots.
Highly scalable, and with user-centric controls for ease of use, SSG is ideal for:
Telcos and ISPs seeking carrier-grade WiFi to expand subscriber services and revenues.
Cable operators and ISPs using WiFi to build up their networks cost-effectively.
Building owners looking to resell network infrastructure to telcos and ISPs as a revenue source.
Municipal and metropolitan authorities deploying city-wide wireless access.
Subscriber Acquisition and Support
With the SSG's zero-configuration technology, featuring subscriber- and device-aware provisioning, WiFi users can be quickly onboarded and serviced. This keeps the cost of acquiring and supporting subscribers to a minimum.
High-Performance Hardware-Software Stack
The SSG can scale to handle high-throughput network traffic, together with a high concurrency of devices and users in the network. This meets the demands of infrastructure where high data traffic is expected – such as due to more smartphone users consuming video content.
New Service Enablement
The SSG's technologies enable new services to be delivered over the WiFi infrastructure. One key feature is the creation of multiple virtual networks, via virtual routing, to be 'resold' to operators or enterprises. The SSG can route data traffic to resellers' network for users belonging to the reseller.
The SSG facilitates WiFi wholesale business models for WiFi owners, giving them their own:
SSID and customized walled garden portal
RADIUS servers to house subscriber accounts
Internet access link for subscribers
IP range provisioning to subscribers post-login
Roaming
The SSG can also function like a RADIUS proxy to route RADIUS authentication to different backend RADIUS servers based on user domain. This is typically used in a multi-service provider environment, where one resells its wireless infrastructure to other service providers (including integration with roaming aggregators like iPass and Boingo).
The SSG allows WISPr-compliant clients (like iPassConnect and Boingo) to authenticate without using a web-based login portal. This provides a seamless, familiar login method for users accustomed to using their clients wherever they go.
This is typically used by telcos, ISPs and some hospitality operators to connect hotspots to the roaming aggregator's network for roaming revenue.
Seamless Mobile Offload
In Mobile Offload platforms, the SSG can do local breaks – routing user payloads directly to the Internet via a front-end gateway, and back to GGSN/PDG through secure tunnels via Tru'IP.
ANTLabs Example Deployment Diagram
Available Modules:
2-Tier QoS New!
Payment
Volume Control
Multi-WAN
Account Printer Support (High Capacity Support: 10)
Lawful Intercept –

Syslog

RADIUS
Management Port
The New 2-Tier QoS
IG4 now includes 2-tier QoS support: Premium Tier and Complimentary Tier., giving you even more options to maximize your available bandwidth while up-selling connectivity options.
New IG4 design supports "Deploy and Forget"
The new design of the IG4 makes it much more robust to "deploy once and forget forever". Its fan-less and dust-free chassis design minimizes the chance of component failures. With its screw-in power connector, the chance of accidentally disconnecting the power cable is also a thing of the past.
Free 1-Year Premium Bundle Support
IG4 comes with a one year Premium Bundle support. This means that you shall get software and hardware support for your first year. You have the option to purchase support plans for the subsequent years. This support bundle gives you unlimited access to upgrades and patches, and 24/7 tech support.
FEATURES
Plug & Play Zero Configuration Network
– Supports static and dynamic (DHCP) IP addresses – Adaptive Domain Name Services (DNS)
– Transparent Simple Mail Transfer Protocol (SMTP) – Transparent web proxy
– Application NAT (VPN, SIP, RSTP, MMS, H323)
Guest Management & Content
– Auto logout of inactive guests
– Forced logout of guests
– Departed device detection and logout
– Bandwidth rate limit: device / account
– HTTP / HTTPS / IP walled garden
– Email login reminder
– Smartphone / tablets friendly
– Location / VLAN-based content delivery
– Unique login pages for separate locations
(Login / Login-Success / Logout)
Multiple Authentication & Billings
– Complimentary access
– User ID and password authentication (local accounts) – Access codes authentication (local accounts)
– MAC-level authentication for non-HTTP devices
– PMS Authentication and Billing
Concurrent / Multi Business Model Support
– Unlimited duration and volume
– Fixed duration
– Stored duration
– Stored volume – 2 modes (logout / throttled)
ANTLabs PMS Integrations chart
– Worldpay, Authorize.net, Payflow Pro, Payflow Link
RADIUS
– RADIUS authentication and billing
Account Printer Support
– Generate internet access account quickly and easily with a single button press
Traffic Management / QoS
– Application traffic prioritization
– Two-tier QoS (Complimentary / Premium) – Volume control
– Advanced WAN link load-balancing
– IPv6 support
Lawful Intercept
– Monitoring of networks
– Comply with legislative requirements
Security & Reporting
– URL / Content filtering
– Access control to web administration GUI
– MAC-based blacklist
– Anti-Spam and Anti-DoS features
– DoS event alerts
– Configurable plan-based firewall
– 802.1Q VLAN security
– Web session rate limit
– Real-time reporting on authenticated quest
and detected devices
– Guest, device and web-page access logging – Graphical presentation of system reports
Reliability
– High availability offering (active-standby)
– Configuration backup and restore function – Anti-DoS automated defense mechanism
System Management &Administration
– Supports SNMPv2
– Network Time Protocol (NTP) server
– File Transfer Protocol (FTP) server
– Configurable DHCP Server/Relay
– Remote Syslog
– User-provisioned routable public IP address
– External HTTP web proxy
– Remote edge device (switches / hubs / access points)
monitoring
– Multiple IP for Network Address Port Translation (NAPT) – Secure Socket Layer (SSL) certificate management
– Secure HTTPS connection to Admin page
– Two-tier console CLI support
– Configurable tiered access for web admin
– Admin access audit logs
Property Management Systems Partners – Lodging Link ®
Listed below are Comtrol's Hospitality Partners who have chosen to use
Lodging Link
as their PMS interfacing solution.
Agilysys is one of the leading technology providers in the worldwide hospitality market. We offer proven software, services, hardware and consultation for hotels, casinos, destination resorts, condominiums and conference centers to streamline operations and enhance guest satisfaction while maximizing profitability. PMS System(s): Visual One and rGuest Stay.

AutoClerk(R) is a hotel management software program designed by hotel people for hotel people with the special requirements of medium to small properties in mind. MyHMS offers the latest in Property Management System (PMS) solutions through web-based ASP technology. This guest-centric, user-friendly solution comes complete with fully customizable features, intuitive reporting, multiple optional interfaces, and full integration with GDS/ADS and website booking engine distribution. PMS System(s): AutoClerk, MyHMS

BookingCenter combines both Desktop and web-based Property Management Software with Central Reservation Services and Global Distribution. By combining the property and distribution management in a single product, BookingCenter empowers properties to compete. Independent and groups of properties partner with BookingCenter to make it easy and simple to manage their properties and expand marketing opportunities. PMS System(s): MyPMS, BookingCenter PMS version 5.03 and above

Cenium is a total software solution for the hospitality sector. With one database and a single user interface in the world leading business management system; Microsoft Dynamics NAV, CENIUM managers have fresh, relevant and up to the minute information. CENIUM makes it easy to manage your world by giving you total system integration and a live overview of the status of your operation. PMS System(s): Cenium Hotel/Cenium Property Management (PMS)

INNkeeper: a customer centric, integrated, hospitality management ERP system for resorts, hotels, & hospitality services providers. The suite provides CRM, Communications tracking, PMS & Rates management, Front Office, Central & Internet Reservations, Golf T-bookings, Spa & Wellness, Timeshare, Events & Conferences, Restaurant, Bar & Superette points of sale. Back office provides Debtors, City Ledger Creditors, Stock, General Ledger & Cash books. PMS Systems: INNkeeper, ClientManager GolfManager, MembershipManager, Realtor

Consolidated Resorts Management, LLC (CRM) and Soleil Management, LLC (SM) provide management services in Hawaii, Nevada, and Floridaa. Together, both companies are among the most dynamic and resourceful management companies in all of North America. Their staffs are well versed in the management services arena and trained to provide superior customer service supported by state-of-the-art technology. PMS System(s): PMS Cornerstone

ResortSuite is a fully integrated hospitality management software solution for operations ranging from Spas and Conference Centers to large Four-Season Resorts. PMS System(s): ResortSuite

Execu/Tech Systems is a technology development and integration firm specializing in hotel property management software as well as restaurant and retail point of sale systems. All of our hospitality software products are developed, maintained, and supported in-house by our own highly skilled and dedicated staff. PMS System(s): HOTEL Premium

Guestline is a leading supplier of hotel software solutions for the hospitality industry. Guestline design, develop, implement and support Windows (R) and web based Property Management Systems (PMS), Central Reservation Systems (CRS) and EPoS Solutions. Our systems reflect the experience gained from years of working closely with respected hotels and groups. Whether you require a system for a large group of hotels or an independent privately owned hotel, we can provide the right solution. PMS System(s): Guestline and RezLynx

Hotelogix PMS, from HMS Infotech Pvt. Ltd., is a unique, cloud-based, end-to-end, hospitality technology solution, built to manage hotels, resorts, serviced apartments and multi-location hotel chains, by providing a single window to manage all hotel operations. It streamlines Front Desk, Point of Sale and Housekeeping operations seamlessly, letting you manage multiple tasks simultaneously. With over 100 reports that Hotelogix generates, hotels can analyse their business and track progress. Moreover, hotels can connect to the world's biggest hotel booking networks via the online distribution system. Hotelogix is the world's fastest PMS to get started with and is currently used by properties in 100+ countries. PMS System(s): Hotelogix PMS

Hotel Software Systems is the leading provider of hotel property management systems in the limited service sector. With over 4,500 hotels using the FrontClerk 2000 PMS, HSS has the expertise in providing your property with a full solution. Comtrol products allow HSS to provide over 100 new interfaces with their PMS. PMS System(s): FrontClerk 2000 (HSS-Link 1.2)

Unlike traditional vacation ownership resorts, the Hyatt Vacation Club's luxury accommodations are available for weekly stays, or you can make a reservation for any number of available nights. Each residential-style vacation condominium offers elegant appointments with all the comforts of home.

iHotelligence Hotel Management Software

iHotelligence is a scalable, flexible and reliable integrated Hotel Management solution for hotels, incorporating PMS, Integrated Booking Engine and Channel Management, CRM, Rate & Yield Management, BI, and reporting functionality and finance suite. The system helps you improve sales, reduce costs, and eliminate innefficiency.

INN-Client Server System (ICSS)

ATRIUM by ICSS is designed with the flexibility to provide for the varied requirements of the "Independent-Minded Hotelier", smaller chains and property management companies. ATRIUM's full featured suite of software offers the functionality necessary for both the Hotel/Motel and Vacation Rental/Ownership property management markets. Over 400 interfaces are available to such essential services as Internet Reservations, PBX, Call Accounting, POS, Electronic Key Card Systems, Mini-Bars, Movies/Pay TV, and Voice Mail. On-site installation and training are offered or users may self-install. The ARTIUM system is competitively priced and is backed by our in-house 24/7 customer support and training team. PMS System(s): ATRIUM

INNfinity is a privately-held California corporation. Founded in 1997, INNfinity Inc. is one of the world's leading developers of Windows-based advanced property management and central reservations systems created to serve the hospitality industry exclusively. PMS System(s): INNfinity & INNfinity Lite & V1 & V2

innRoad is the only Software-as-a-Service (Saas) hotel software solution that seamlessly integrates property management, global distribution, reservations booking, marketing, and revenue management on a single, easy-to-use platform designed specifically for independent hoteliers, hotel chains, and hotel management companies. The vision of innRoad is to make management and selling of hotel rooms easy from anywhere, any time, through any channel, using any device, empowering hoteliers to gain control of their assets while benefiting from superior customer support.

IQware has been "Helping Hospitality Partner With Intelligence" for 25 years. Today, more than 5,000 end users utilize IQware software to help best market and manage more than 120,000 rooms generating more than $3.5 billion in gross room revenue."Built By Hoteliers For Hoteliers," IQware's Global Property Management System and more than two dozen add-on modules optimize operations at properties of all types − limited- and full-service hotels, resorts, condo-hotels, vacation rentals and timeshares — and all sizes — from regional hotel chains to multi-property management companies to small independents, IQware is Your Single-Source Technology Partner! PMS System(s): IQWARE_PMS

LogiSoft PHMS (Positive Hotel Management System) is a full-featured application that works well in a wide variety of properties, from the large chain and resort hotels to small hotels and mid-sized properties. Positive HMS is a high-technology software specifically designed in Cyprus to meet the demands of Cyprus Hotels PMS System(s): Positive Hotel Management System

MAiS is an international solution provider specialised in the hospitality industry. We provide our customers with the latest technology and adapt it to their changing needs. In 1998 we developed the revolutionary hotel management system "Fidelity", which continuously succeeds in the demanding market. Our Fidelity products are being used by large city hotels, small inns, resorts, restaurants and hotel chains. FIDELITY-MAiS team is a dedicated and qualified team of developers, trainers and support engineers, which guarantees high quality services for our clients. We believe that maintenance and ease-of-use is crucial for success of Fidelity systems world-wide. PMS System(s): Fidelity

NorthWind Software Corp. – Maestro PMS

MAESTRO – proven PMS extends to facilitate corporate operations and e-commerce to the worldwide lodging marketplace. This open platform management oriented solution is available multi-platform (UNIX, Linux, Windows/NT) with choice of database. PMS System(s): Maestro PMS

Multi-Systems, Inc / REMco Software Inc.

Serving the hospitality industry since 1990, MSI (Multi-Systems, Inc.) is a leading supplier of hotel technology and property management software solutions. With an installed customer base of over 5,800 hotels and resorts throughout North America, MSI is one of the largest privately held providers of fully-integrated property management, sales and catering, marketing, point of sale, web booking, and centralized corporate services. MSI specializes in "total system solutions" for management companies and hotel chains by providing central reservation and property system integration. PMS System(s): MSI CloudPM

NOVEXSYS LLC was developed in 2007 by Centrada Solutions, a Dallas-based Technology Services company which specializes in serving Hotels, Hotel Owners, and Hotel Management Companies. NOVEXSYS is a Web-based property-management system that provides hoteliers with convenient access to the right information that employees need to turn insight into action – and ultimately drive business success and guest satisfaction. PMS System(s): NOVEXSYS PMS

ONETECH Solution specializes in the development, implementation and support of solutions for the hotel and motel industry. Our end-to-end solutions, comprised of a combination of software and services, help owners, operators, and managers better market and manage their properties. PMS System(s): ONETECH.PMS

RezStream Professional is flexible, powerful, property management software specifically designed for hotels, inns, resorts, condos, spas, vacation rentals, or any business with similar reservation needs. Easily create and manage daily and hourly reservations, point of sale charges, packages, and guest history for direct marketing offers and specials. PMS System(s): RezStream Professional

RMS is the industry-leading hotel management system provider with over 5,000 clients worldwide. RMS provides technology solutions globally to diverse industries such as Hotels, Motels, RV/Caravan Parks, Apartments, Colleges, and more. Streamline operations, master guest communication, and maintain your property simultaneously with dynamic pricing, business intelligence, channel management, and a variety of other elements. With its multi-functional platform, from real-time online bookings to point of sale systems to front office solutions, RMS is the ultimate application with the sky as the limit and the added bonus of our friendly 24-hour in house support. PMS System(s): RMS

A welcome advantage. RoomKey by RSI offers the only hosted centralised property management solution with anytime, anywhere access, a fully integrated online reservation booking engine, plus access to unlimited new business through our connection to GDS and Internet Distribution Systems. PMS System(s): RoomKey, RoomKey Express

Sabre Hospitality Solutions provides technology to the global hospitality industry. It operates one of the industry's largest Software-as-a-Service businesses. Its central reservations and property management system, internet marketing and distribution solutions are used by more than 17,000 hotels around the world. With offices in the U.S., Brazil, U.K, The Netherlands, Singapore, Hong Kong , Tokyo and Australia, Sabre Hospitality generates more than $12 billion in revenue for its hotels each year.Sabre Hospitality Solutions is part of Sabre Holdings, a global travel technology company serving the world's largest industry- travel and tourism. PMS System(s): SynXis Property Manager

Skyware Systems specializes in software solutions for the hospitality industry. Our main products are Skyware PMX for Hotel Front Office operations and Skyware Sales and Catering for Conference Center operations. – a full functioning, feature rich, totally web based solution.

ATRIO™ from Springer-Miller is an intuitive and module-based suite that simplifies all aspects of guest-centric hospitality technology systems, resulting in streamlined operations, seamless integration, scalability, superior feature velocity, "big picture" views and most important—lower costs. ATRIO reduces the Total Cost of Ownership (TCO) by embracing cloud-computing, minimizing on-property technology and introducing an innovative user experience that substantially reduces training time and increases staff efficiency and productivity. PMS System: ATRIO

Driven by the need for hoteliers needs to raise service levels to respond to the needs of today's guests and increase hotel revenues, StayNTouch delivers a cloud-based Hotel PMS and a suite of tablet-based solutions to optimize the existing PMS and make it mobile. The company's PMS Mobile Overlay brings mobility to both hotel staff and guests in order to drive guest revenue while enhancing the guest experience. Via any tablet or touch device, Guest Service and Housekeeping have mobile access to PMS via a touch-optimized interface. Guests, from their smart phone, can self check-in and out, view room bill and receive upgrade promotions. StayNTouch dramatically streamlines operations and increases margins, and revolutionizes how the hotels connect and engage their guests and how guests experience their hotels. StayNTouch partners with many of the most forward thinking brands in the industry. PMS System(s): Rover PMS.

Synergex International Corporation

RCC has been at the core of the resort and hospitality business worldwide for over 30 years. From simple lead tracking and reservations management to a comprehensive resort management system, RCC offers a completely integrated solution to streamline your operations. In addition to our superior resort management product, we offer 24/7 support, onsite training, business analysis, and software customizations. PMS System(s): RCC

Systems Products International

SYSTEMS PRODUCTS INTERNATIONAL, INC. was founded over 25 years ago in Miami, Florida to address the specific software needs of the burgeoning timeshare industry in the United States. In the quarter century since that time, SPI has grown to become the leading independent software manufacturer serving the vacation ownership industry on a worldwide basis. PMS System(s): SPI Win

Through its two primary consumer brands, Fairfield Resorts and Trendwest Resorts, Wyndham Vacation Ownership has developed or acquired over 140 vacation ownership resorts throughout North America and the South Pacific that represent more than 18,000 individual ownership units and more than 750,000 owners of vacation ownership and other real estate interests. PMS-System(s): Focus
SKU's
IG 4100 – 100
Hardware
A0019-001-001-001-001-1
100 Concurrent Device Lic
Max 300 VLANs
IG 4100 – 300
Hardware
A0019-002-001-001-001-1
300 Concurrent Device Lic
Max 300 VLANs
IG 4100 – Infinity4
Hardware
A0019-003-001-001-001-1
Unlimited Concurrent Device Lic
Max 300 VLANs
IG 4100 – Demo2
Hardware
A0019-004-001-001-001-1
30 Concurrent Device Lic
Max 300 VLANs
IG 4200
IG 4200 – 500
Hardware
A0020-001-001-001-001-1
500 Concurrent Device Lic
Max 1000 VLANs
IG 4200 – 1000
Hardware
A0020-002-001-001-001-1
1000 Concurrent Device Lic
Max 1000 VLANs
IG 4200 – 2000
Hardware
A0020-003-001-001-001-1
2000 Concurrent Device Lic
Max 1000 VLANs
IG 4200 – Infinity4
Hardware
A0020-004-001-001-001-1
Unlimited Concurrent Device Lic
Max 1000 VLANs
IG 4200 – HA1
Hardware
A0020-005-001-001-001-1
Concurrent Device Lic – Follow Main Unit
Max 1000 VLANs
IG 4200 – Demo2
Hardware
A0020-006-001-001-001-1
30 Concurrent Device Lic
Max 1000 VLANs
Other Products 3
Account Printer  AP 2100
Accessory
A0022-001-001-001-001-1
Account Printer AP 2100
( 1 unit )
Account Printer  AP 2100 x 5
Accessory
A0022-002-001-001-001-1
Account Printer AP 2100
( 5 units )
Account Printer  AP 2100 x 10
Accessory
A0022-003-001-001-001-1
ANTlabs Account Printer AP 2100
( 10 units )
Account Printer paper for AP 2100 x 10
Accessory
A0022-004-001-001-001-1
Account Printer paper ( 10 rolls )
100 Device License Upgrade
License
A0019-005-001-001-001-1
IG 4100 100 Device License Upgrade
Max up to 500 Dev Lic
Conversion to IG 4100 – Infinity
License
A0019-006-001-001-001-1
Applicable for IG 4100 with 500 Dev Lic only
Payment Module
Software
A0019-007-001-001-001-1
Payment Module
Property Management System Billing Module
Software
A0019-008-001-001-001-1
Property Management System Billing Module
Volume Control Module
Software
A0019-009-001-001-001-1
Volume Control Module
Radius Support Module
Software
A0019-010-001-001-001-1
Radius authentication, authorization and accounting Module
Lawful Intercept Module
Software
A0019-011-001-001-001-1
Lawful Intercept Module
Advanced QoS  Module
Software
A0019-012-001-001-001-1
Advanced QoS Module
Management Module
Software
A0019-013-001-001-001-1
Management Module
Multi-WAN Module
Software
A0019-014-001-001-001-1
Multi-WAN Module
IG 4200
250 Device License Upgrade
License
A0020-008-001-001-001-1
IG 4200 250 Device License Upgrade
Max up to 3000 Dev Lic
Conversion to IG 4200 – Infinity
License
A0020-009-001-001-001-1
Applicable for IG 4200 with 3000 Dev Lic only
Payment Module
Software
A0020-010-001-001-001-1
Payment Module
Property Management System Billing Module
Software
A0020-011-001-001-001-1
Property Management System Billing Module
Volume Control Module
Software
A0020-012-001-001-001-1
Volume Control Module
Radius Support Module
Software
A0020-013-001-001-001-1
Radius authentication, authorization and accounting Module
Lawful Intercept Module
Software
A0020-014-001-001-001-1
Lawful Intercept Module
Advanced QoS  Module
Software
A0020-015-001-001-001-1
Advanced QoS Module
Multi-WAN Module
Software
A0020-016-001-001-001-1
Multi-WAN Module
Professional Services
Web Development per man-day
PS
A0012-001-001-001-001-1
Web Development per man-day
Onsite Gateway Installation
PS
A0012-002-001-001-001-1
Onsite Gateway Installation
Remote Gateway Installation
PS
A0012-003-001-001-001-1
Remote Gateway Installation
Annual API Support
PS
A0014-001-001-001-001-1
Annual API Support
Online Product Training (4hrs)
PS
A0014-002-001-001-001-1
Online Product Training (4hrs)
IG 4100 Software Care (Year 2 and 3)
Maintenance
A0019-015-001-001-001-1
ANTlabs Cloud Services (Starter) subscription, 24 x 7 phone, email support, software subscription
IG 4100  Hardware Care (Year 2 and 3)
Maintenance
A0019-016-001-001-001-1
Standard HW RMA. Power adapter not included in this warranty
IG 4100 Premium Care (Year 2 and 3)
Maintenance
A0019-017-001-001-001-1
ANTlabs Cloud Services (Starter) subscription, 24 x 7 phone, email support, software subscription
Standard HW RMA. Power adapter not included in this warranty
IG 4100  Software Care (Year 4 and 5)
Maintenance
A0019-018-001-001-001-1
ANTlabs Cloud Services (Starter) subscription, 24 x 7 phone, email support, software subscription
Requires Software Care or Premium Care (Year 2 and 3)
IG 4100 Hardware Care (Year 4 and 5)
Maintenance
A0019-019-001-001-001-1
Standard HW RMA. Power adapter not included in this warranty
Requires Hardware Care or Premium Care (Year 2 and 3)
IG 4100 Premium Care (Year 4 and 5)
Maintenance
A0019-020-001-001-001-1
ANTlabs Cloud Services (Starter) subscription, 24 x 7 phone, email support, software subscription,
Standard HW RMA. Power adapter not included in this warranty
Requires Premium Care (Year 2 and 3)
Promotion: IG 4100 Upfront Purchase of Care Plan
Promo: Upfront Software Care (2nd and 3rd Year) (IG 4100 only)
Maintenance
A0014-001-001-001-014-1
ANTlabs Cloud Services (Starter) subscription, 24 x 7 phone, email support, software subscription
Promo: Upfront Premium Care Bundle (2nd and 3rd Year) (IG 4100 only)
Maintenance
A0014-002-001-001-014-1
ANTlabs Cloud Services (Starter) subscription, 24 x 7 phone, email support, software subscription
Standard HW RMA. Power adapter not included in this warranty
Promo: Upfront Software Care (2nd, 3rd, 4th and 5th Year) (IG 4100 only)
Maintenance
A0014-003-001-001-014-1
ANTlabs Cloud Services (Starter) subscription, 24 x 7 phone, email support, software subscription
Promo: Upfront Premium Care Bundle (2nd, 3rd, 4th and 5th Year) (IG 4100 only)
Maintenance
A0014-004-001-001-014-1
ANTlabs Cloud Services (Starter) subscription, 24 x 7 phone, email support, software subscription
Standard HW RMA. Power adapter not included in this warranty
IG 4200 Care Plan
IG 4200 Software Care (Year 2 and 3)
Maintenance
A0020-042-001-001-001-1
ANTlabs Cloud Services (Starter) subscription, 24 x 7 phone, email support, software subscription
IG 4200 Hardware Care (Year 2 and 3)
Maintenance
A0020-043-001-001-001-1
Advanced RMA
IG 4200 Premium Care (Year 2 and 3)
Maintenance
A0020-044-001-001-001-1
ANTlabs Cloud Services (Starter) subscription, 24 x 7 phone, email support, software subscription, Advanced RMA
IG 4200 Software Care (Year 4 and 5)
Maintenance
A0020-045-001-001-001-1
ANTlabs Cloud Services (Starter) subscription, 24 x 7 phone, email support, software subscription
Requires Software Care or Premium Care (Year 2 and 3)
IG 4200 Hardware Care (Year 4 and 5)
Maintenance
A0020-046-001-001-001-1
Advanced RMA
Requires Hardware Care or Premium Care (Year 2 and 3)
IG 4200 Premium Care (Year 4 and 5)
Maintenance
A0020-047-001-001-001-1
ANTlabs Cloud Services (Starter) subscription, 24 x 7 phone, email support, software subscription, Advanced RMA
Requires Premium Care (Year 2 and 3)
IG 4200 Premium Care (Year 6)
Maintenance
A0020-048-001-001-001-1
ANTlabs Cloud Services (Starter) subscription, 24 x 7 phone, email support, software subscription, Advanced RMA
Requires  Premium Care  (Year 4 and 5)
Promotion: IG 4200 Upfront Purchase of Care Plan
Promo: Upfront Software Care (2nd and 3rd Year) (IG 4200 only)
Maintenance
A0014-001-001-001-009-1
ANTlabs Cloud Services (Starter) subscription, 24 x 7 phone, email support, software subscription
Promo: Upfront Premium Care Bundle (2nd and 3rd Year) (IG 4200 only)
Maintenance
A0014-003-001-001-009-1
ANTlabs Cloud Services (Starter) subscription, 24 x 7 phone, email support, software subscription, Advanced RMA
Promo: Upfront Software Care (2nd, 3rd, 4th and 5th Year) (IG 4200 only)
Maintenance
A0014-002-001-001-009-1
ANTlabs Cloud Services (Starter) subscription, 24 x 7 phone, email support, software subscription
Promo: Upfront Premium Care Bundle (2nd, 3rd, 4th and 5th Year) (IG 4200 only)
Maintenance
A0014-004-001-001-009-1
ANTlabs Cloud Services (Starter) subscription, 24 x 7 phone, email support, software subscription, Advanced RMA
Contact sales@peaceysystems.com